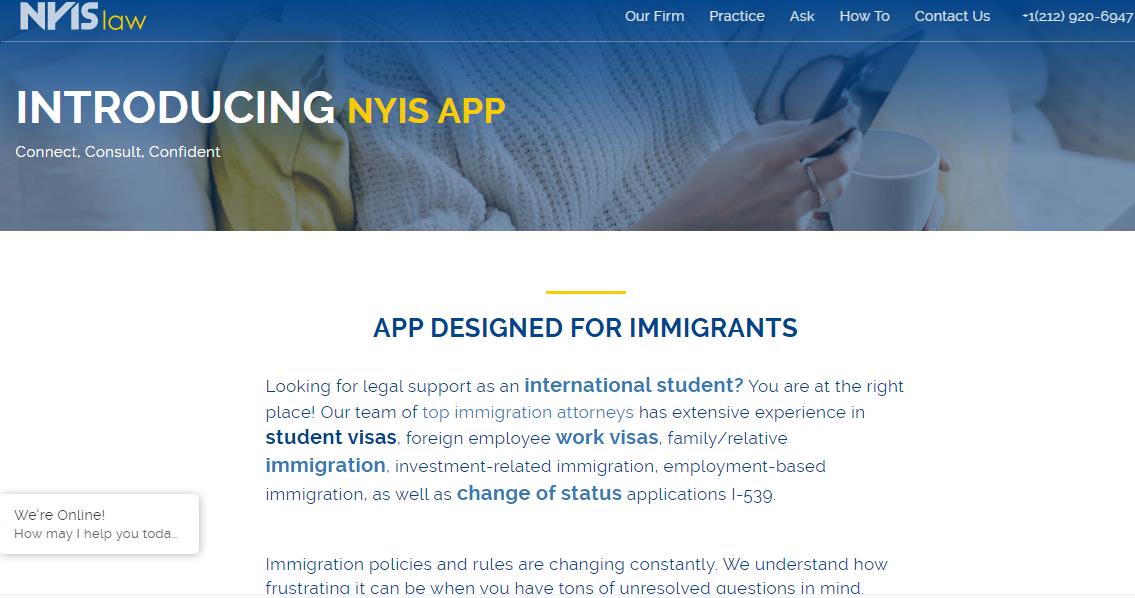 APP DESIGNED FOR IMMIGRANTS
Looking for legal support as an international student? You are at the right place! Our team of top immigration attorneys has extensive experience in student visas, foreign employee work visas, family/relative immigration, investment-related immigration, employment-based immigration, as well as change of status applications I-539.
Immigration policies and rules are changing constantly. We understand how frustrating it can be when you have tons of unresolved questions in mind. Having an experienced team of attorneys on your side can help alleviate this stress. Our team has handled a variety of complex case situations. Download our app and chat with our team for a free consultation.