Yansumi Machinery is one of best cnc tube bender manufacturer in China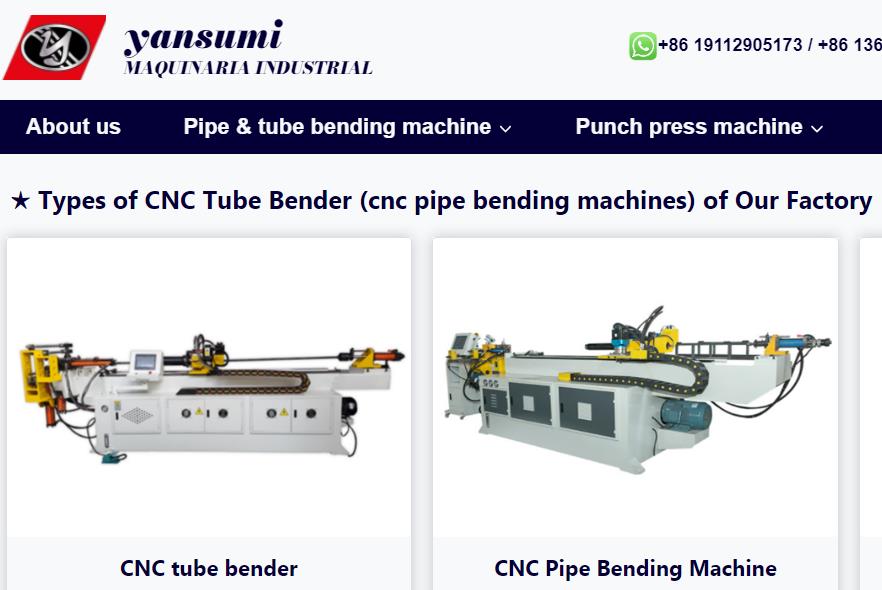 Yansumi Machinery is the brand of industrial metal forming machines of Chongqing Popular Motor Machinery Electronic Co.,Ltd. With more than 15 years of production experiences, YANSUMI Machinery has been one of best cnc tube bending machine manufacturers in China. Our cnc tube bending machine, metal punching machine, and roller bending machine are wildly used in many insustries, such as mobile industry, shipbuilding industry, boiler industry, fitness equipment industry, bicycles industry, three wheel motorcycle industry, furniture industry, and door and window manufacturing industry.
Our advantage product is cnc tube bending machine, including cnc hydraulic tube bening machine, 3 axis cnc tube bender, 4 axis tube bender and 5 axis tube bender. Our cnc tube bending machines can bend tubes from 16 mm to 170 mm and can meet production requirements of different products. Products of cnc tube bending machine have high accuracy and can be used in all kinds of production. The cnc tube bender can be used together with other automatic machines to achieve high-speed automatic production.