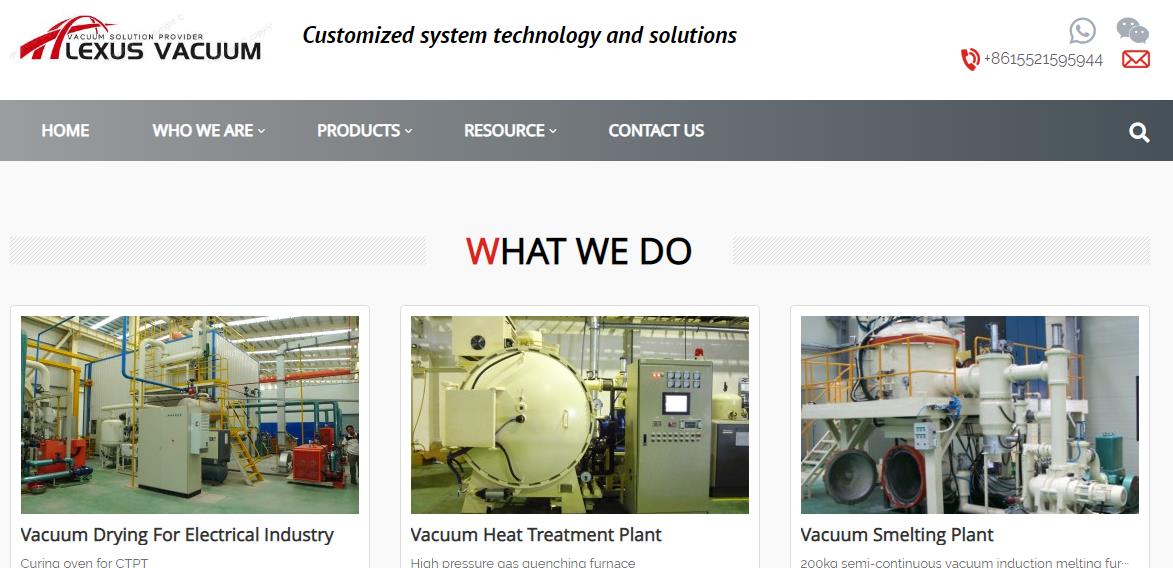 Lexus vacuum is a Top-level professional trader and exporter of Vacuum Equipment Since 2018. Backed by rich experience and resources, we have earned trust from a great many clients both at home and abroad, owning a sound reputation amongst this field. We not only offer the machine but also the solutions and service.
Lexus vacuum has been providing types of high standard products and service to our customers around the world.In the past 10 years, we have researched various kinds of vacuum drying oven, vacuum impregnation, vacuum casting, metal melting furnace,Metal casting Equipment & Heat treatment Oven.vacuum transformer drying oven
Meanwhile, Our furnace has applied and gained a lot of patent. Lexus vacuum team is consisted of a lot of experienced talented engineers who have worked in vacuum equipment manufacturing industry for many years.
With an extensive network of global locations and partnerships in America, Europe and Asia, along with agents in 35 countries, Lexus vacuum will continue to provide first-class machines and expert-driven solutions of metal melting & heating throughout the world.